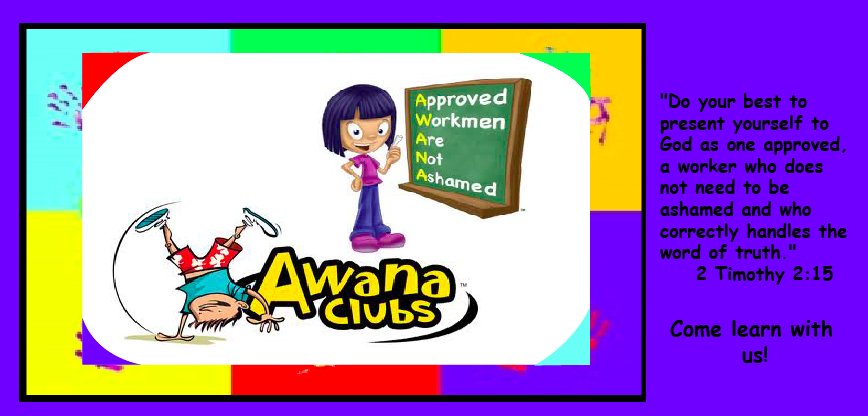 Welcome to AWANA
Hey Kids and Parents, this is for you! The Awana Club invites you and all your friends to come and join the fun. Our weekly meetings involve games, bible classes, and just learning more about our Saviour Jesus Christ! Who knows their might be even a prize or two! So come and join our club and get ready for some real fun!!!!
Awana is divided into 3 age groups.
Awana Cubbies- The preschool ministry for Age 3 through Young 5's.
Awana Sparks- The early elementary ministry for children in kindergarden through 2nd Grade.
Awana Truth & Training Clubs- The ministry for children in 3rd – 6th Grade.
Segments of Awana;
Game Time: A high energy game time featuring individual and team competition.
Handbook TIme: Awana emphasizes memorization and understanding key Bible verses with training leaders.
Council TIme: A time for a Bible message, singing, announcements and awards.
Awana runs Friday evening from 7pm- 9pm. Come and join us!
For more information
email our AWANA COMMANDERS,
or visit WWW.AWANA.ORG